Tonight is ChickFilA dineout from 5:30-8:00. Come see your teachers and eat some chicken.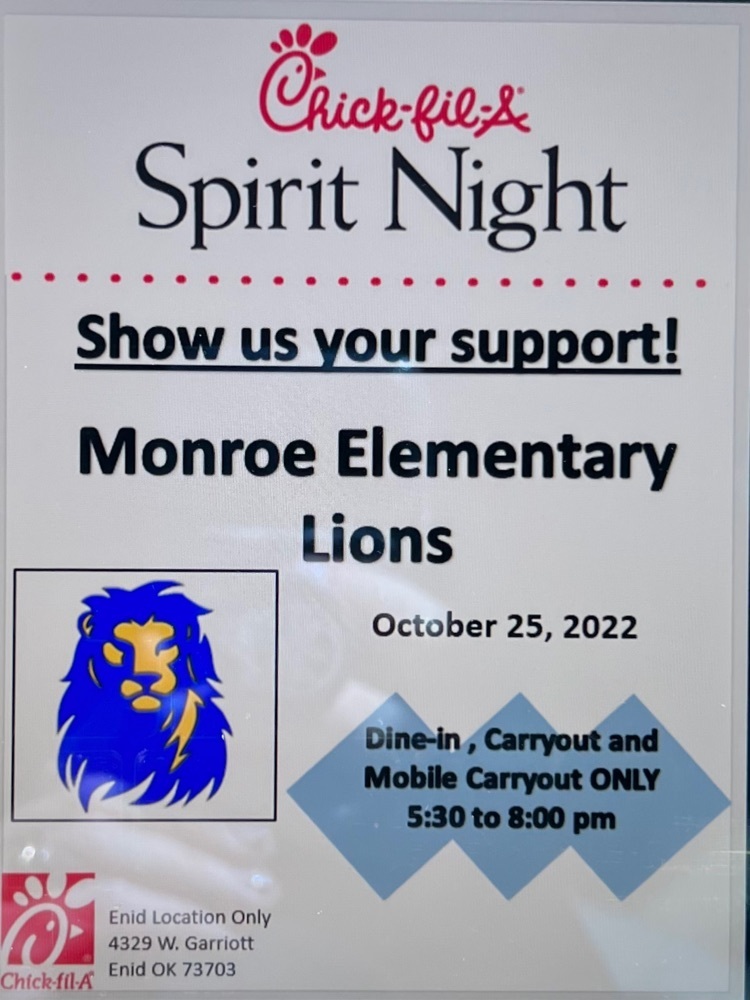 Tomorrow is the official start of our Candy Bar Fundraiser. Fill out your parent contract and send to school so that your student can begin sales. Our goal is to sell $8000 worth of product!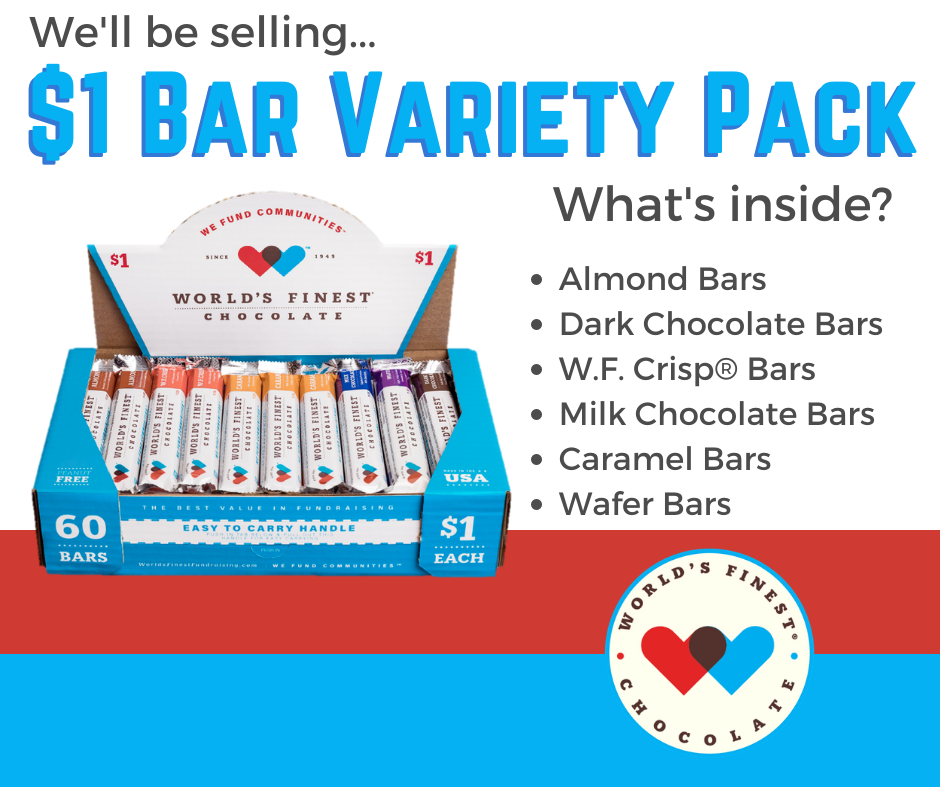 Red Ribbon Week begins on October 24. Here are the dress up days: Mix It Up Monday-Dress in mismatched clothes so drugs don't mix you up. Peace Out Tuesday-dress in 70's inspired clothes so that we can say "peace out" to drugs. Wednesday Hat Day-Wear your favorite hat as we say 'Hats off to being Drug Free!'. Thursday Team Day-Team up against drugs by wearing your favorite team colors. Friday Halloween Costumes-Say "Boo" to bullying and drugs by wearing your Halloween Costume to school.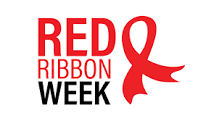 You still have time to order a Monroe shirt! Deadline is next Friday, Oct. 28.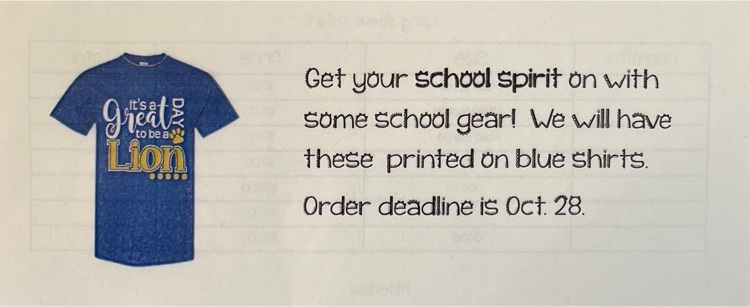 Mark your calendars! Monroe Night at Chick-Fil-A will be October 25.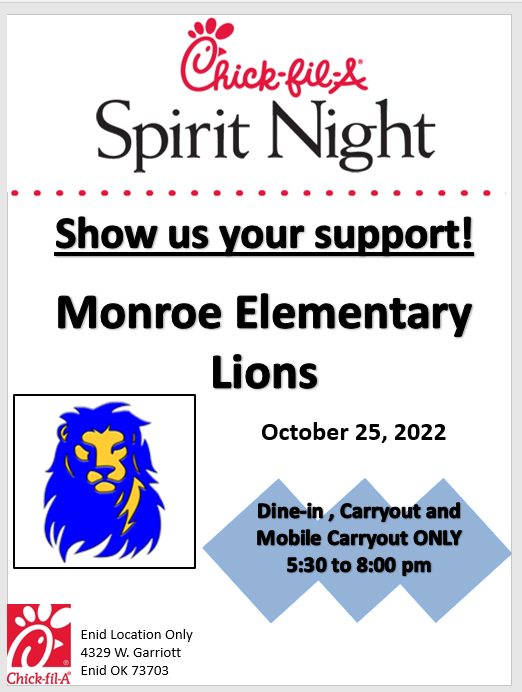 Don't forget to visit our Monroe Book Fair today (Friday) or next Monday, October 10.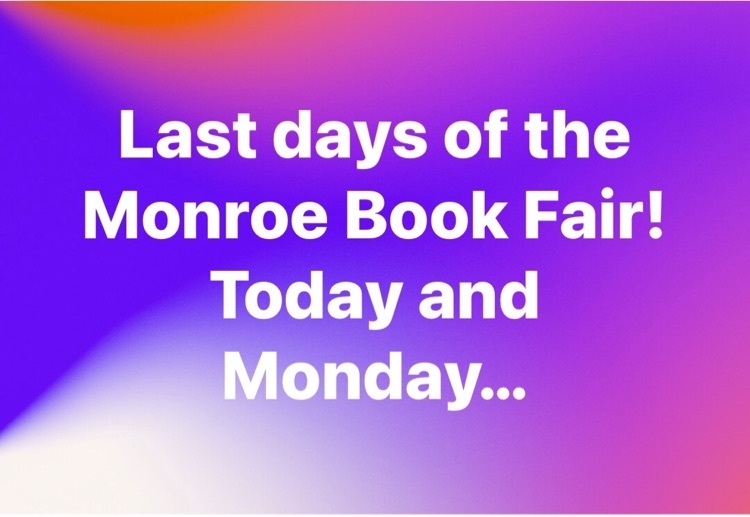 Our Monroe Book Fair begins today!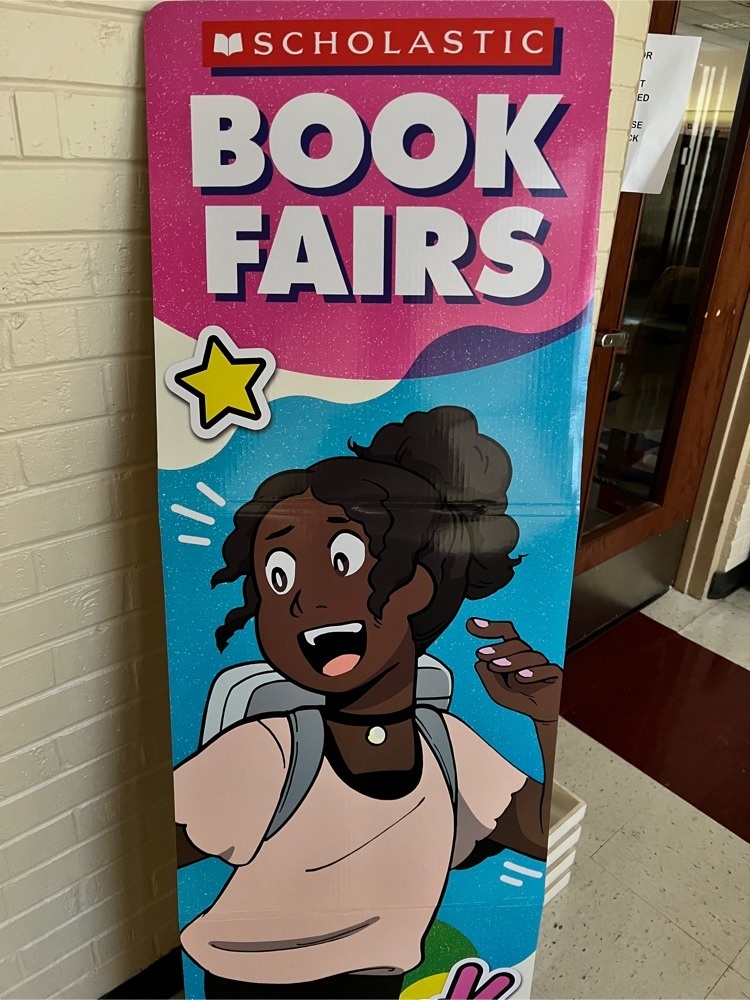 A Block Party for elementary students will be hosted before next week's EHS football game!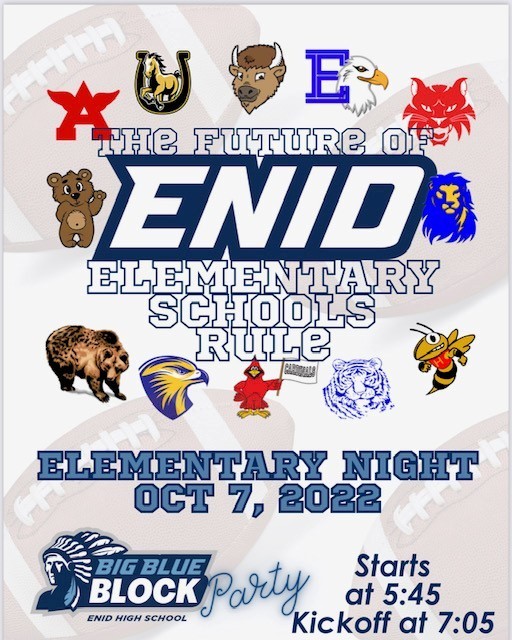 Monday is Picture Day! You can pay on Monday with a picture packet (cash or check accepted). OR you can order online with the information in these images.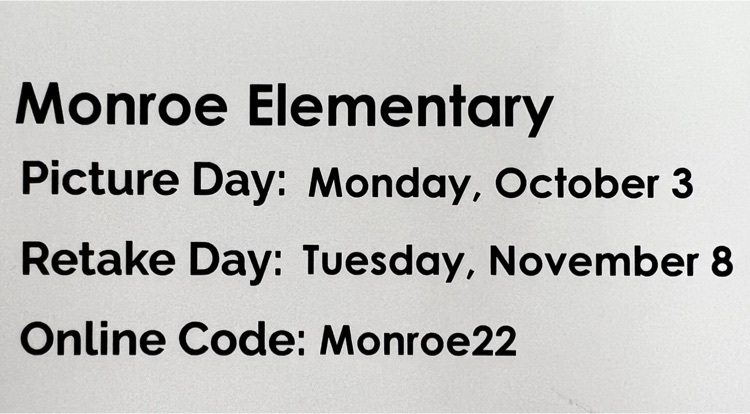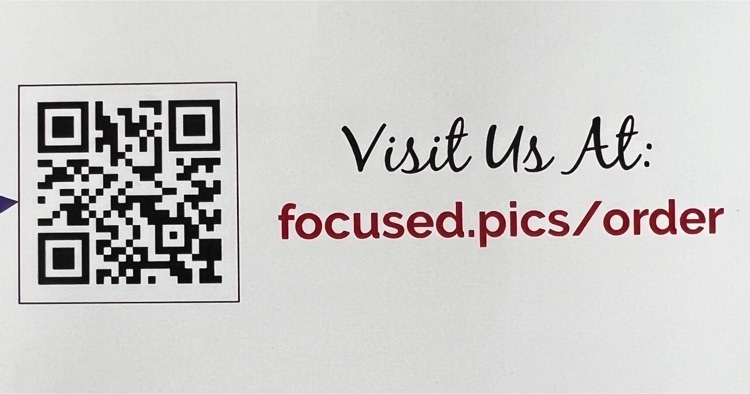 Tomorrow, Friday, September 30, is the last day for our library Coin Drive.

Call the school for a conference time this week! We hope to see you soon.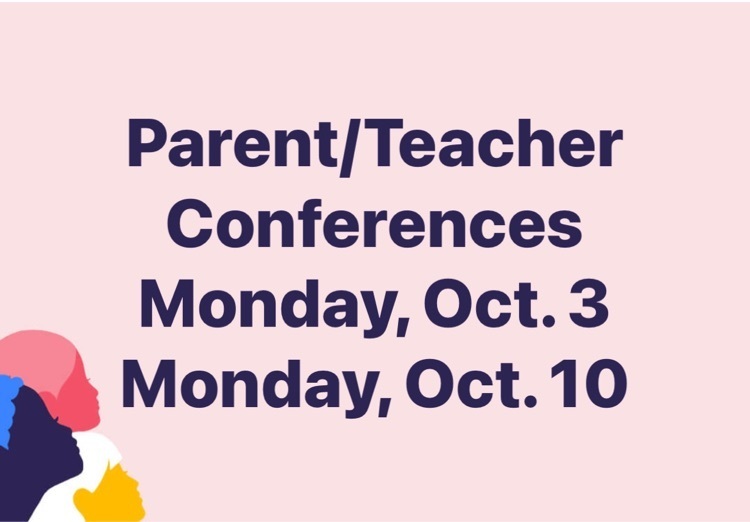 REMINDER: Tonight is Swadley's Dine Out Night. A portion of sales comes back to Monroe Elementary School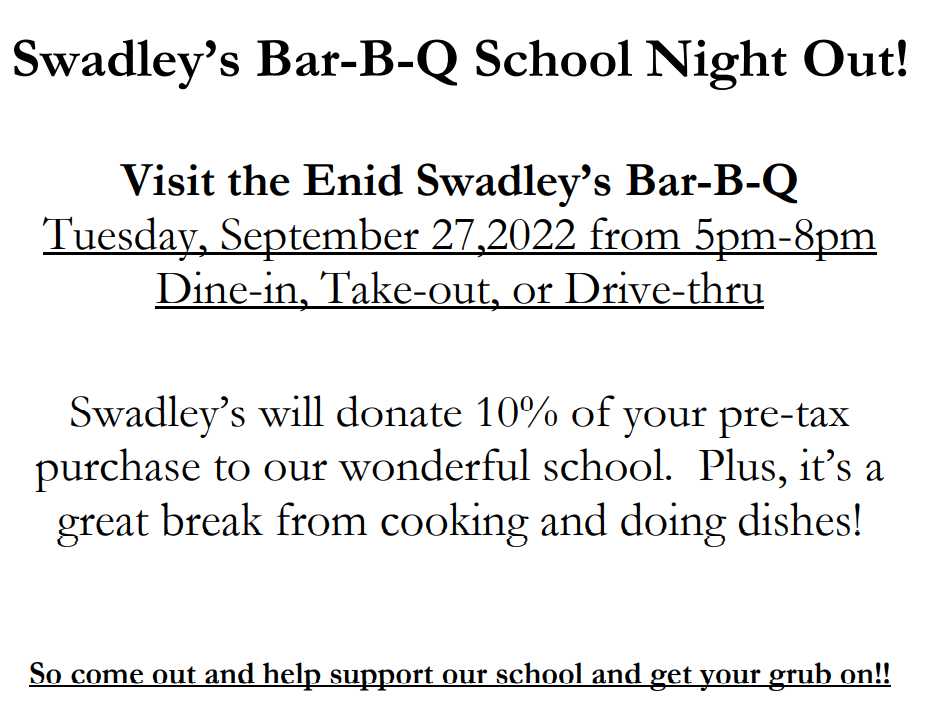 Join us tomorrow morning at Monroe Elementary for a Grandparents Celebration! Students get a free book. Grandparents get a donut treat. Breakfast begins at 7:30 in the Monroe parking lot.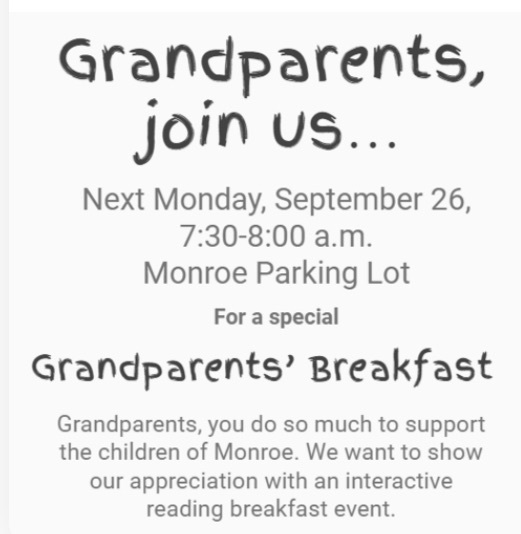 Picture Day is October 3.

Our coin drive for the Monroe Elementary Library begins Monday. Send all your loose change for this great event!

Fourth graders attend the State Fair Academy today. Don't be tardy! Bus loads at 7:55! Have fun, Monroe Lions!

Grandparents, join us next Monday!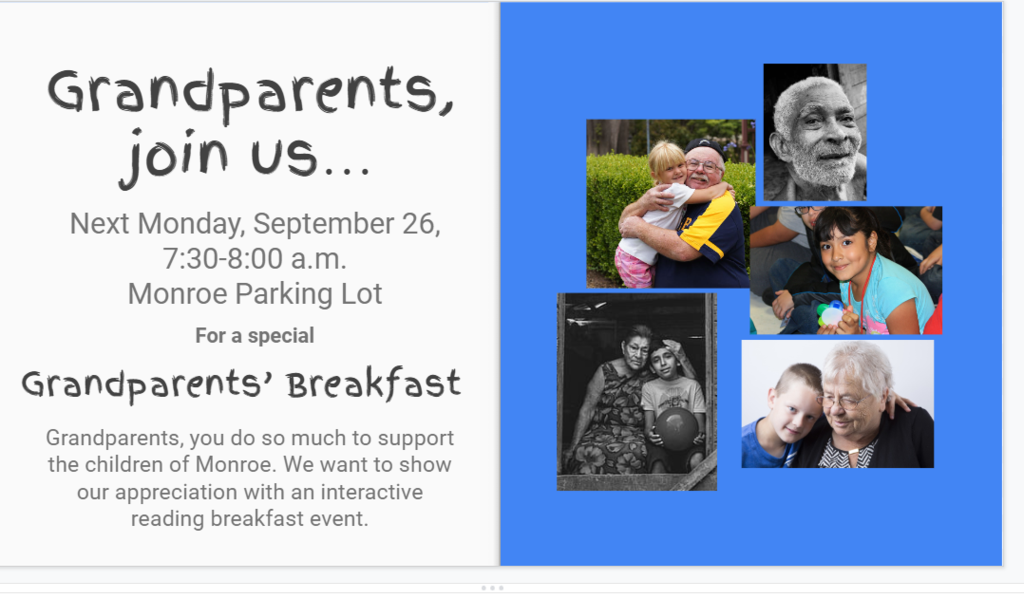 Swadley's Dine Out Night benefits our Monroe Lions!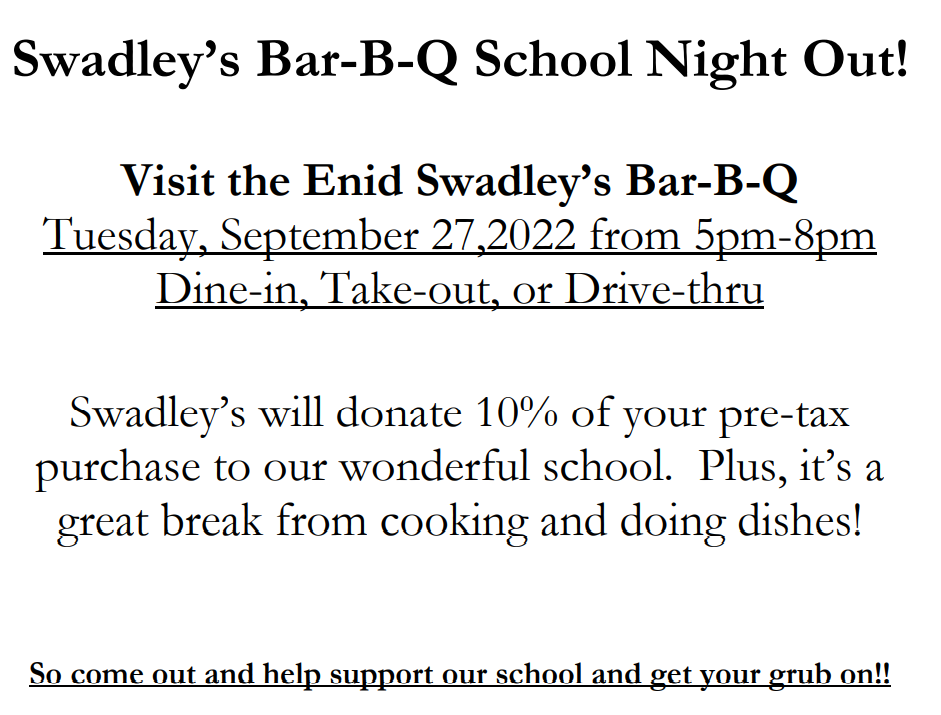 Remember to sign your child up for our free Soccer Clinic which is Wednesday, October 12, 3:30-4:30 p.m.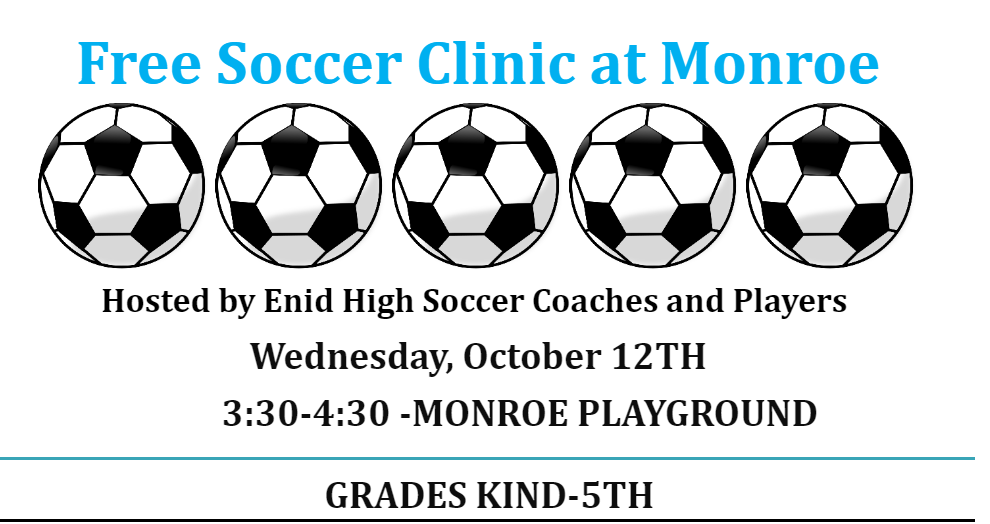 Popcorn Day is Friday, Sept. 16 Lollipop Day is Friday, Sept 23 Money must be turned in at the beginning of the day.